Mi True Wireless Earphones 2 Basic is a new product by xiomi
Key Features of Mi True Wireless Earphone 2 Basic
The Xiaomi Mi True Wireless Headset 2 Basic is a recently launched version 5.0 Bluetooth headset that offers great sound and intricate quality on wireless calls.
Semi-in-ear design.:It offers maximum comfort and is ideal for long-term use, silent calls and ambient noise suppression with two microphones to ensure that the phone is not clogged.
Longer battery life: The battery life of the earphones is 5 hours when fully charged, while the total life of the battery in the box is 20 hours.
Listening detection: When a headset is removed, the built-in sensor can help stop music automatically, double-click quick pairing (global MIUI), and tap the headset to access music control, phone, or voice support.
Excellent sound quality: The Mi True Wireless Earphones 2 Basic headphones are compatible with AAC, an advanced codec that can achieve better sound quality on iOS and Android.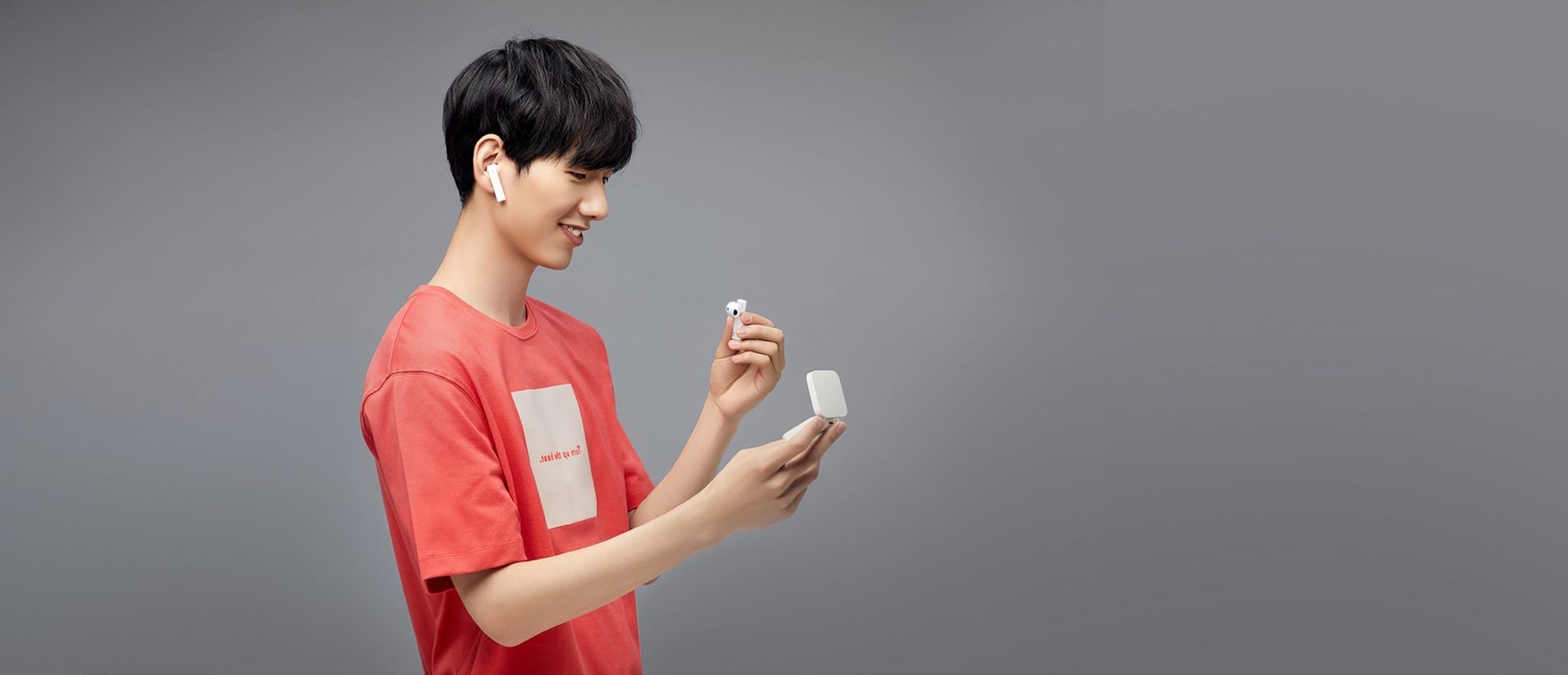 Mi True Wireless Earphones 2 Wearing Detection
Highly sensitive capacitive in-ear wearing detection is used to detect wearing status. While listening to music, pause by taking out the earphones and resume by putting them back in. With Mi True Wireless Earphones 2 Basic Enjoy the music from the moment the earphones are in place and never miss any of your favorite parts.

*Earphone wearing status detection does not support movie playing and automatic pause function with the third party player by taking out the earphones
Mi True Wireless Earphones 2 Smooth Audio
The software and hardware are deeply optimized with a new architecture. The left and right earphones are conjointly connected, and the sound signal is transmitted to the earphones synchronously. Mi True Wireless Earphones 2 Basic is equipped with The anti-interference stability has been improved and the sound delay has been effectively reduced.

Mi True Wireless Earphones 2 Basic has Sync transmission technology is not affected by mobile chips and compatible with both Android and iOS systems.