WiFi PISO is one of the most popular WiFi Service in Philippines. It is a Coin-Voucher Operated Wi-Fi Vending Machine where users who wants to use can get internet access.
Get Your Free PISO Wifi Passowrd
PISO WiFi is one of the major revenue model for telecom companies in the Philippines. As everyone can't afford to have the internet at home or a monthly package on the internet. So pay as you go is an economical option for the public. So PISO WiFi is a better choice.
PISO WiFi and PISONET
PISO WiFi originally started with PISONET which was an arcade-style internet, a cabin where users use interest by using coins. Which means a "piso" or one peso, and "internet","pison internet" means one peso internet (rent).
So a rental-based Computer with internet was available for one piso. PISO WiFi has replaced PISONET. Though still it is being used since 2011.
PISO WiFi started in the year 2017 and got popular within no time.
Wifi AdoPiSoft
AdoPiSoft is the leading management software for coin-operated WiFi hotspot machines in the Philippines. Designed to be easy to use even for non-technical individuals with room for advanced settings and configuration. You can browse here for the company website.
10.0.0.1 PISO WiFi Portal
The default gateway address for the router is 10.0.0.1 where. However, the user doesn't need to worry about this. Users just need to follow the below process.
PISO Wifi Login
Please follow below steps to login to piso wifi , userid, password and other details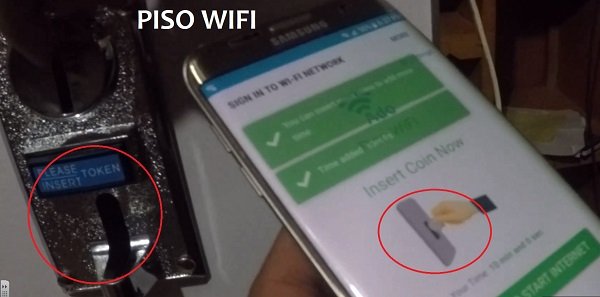 When you want to use Piso Wifi just follow below step.
Go to nearest vending machine and search for the WiFi SSID.
Connect to AdoPisoWifi Enter ssid key as "adopisowifi" Once connected it will open login step.
Insert Coin in machine when asked.
Machine will recognize the coin and will authenticate device.
Make your own PISO WiFi Vendo
You can create your own automated Piso WiFi vendor Machine in easy steps. And then you can place that machine in Canteens, Malls, Appartments or Terminals. This has great income potentail as there are many users looking for the service.
Supported Hardware for PiSo WiFi Vendor Machines
There are many devices that are supported like Raspberry PI 3 or 4, or you can try for Orange PI which has low performance as compared to Raspberry PI. If you have a very low budget then you can try NeWiFi 3 D-2 which has the least performance. Finally, If you have a good budget then you can have a server where you can install Ubuntu and can enjoy the hardware. Alternatively, you can build your Vendo Machine using below techniques;
What is Cost of PISO WiFi
Price:18,999
Freebies
1pc 3×4 Tarpulin
5 meters UTP cable for modern connection
1pc Outdoor CPE antenna(up to 300 meters WiFi Range
11 meters UTP cable for CPE antenna
3month's Waranty
Lifetime Support.
Features of PISO WiFi Vendor Machine
200 device can connect
CPE Antenna 200-300
signal Range
12 Volts
Own Sales inventory Setting on Your Admin System.
Time Adjustment
Can Block Malicious Site like porn.
Plug and Play
Can insert 1,5 and 10 peso coins
Same band-with for every User.
Piso WiFi Software
ADOPISOFT was formely known as ADO Piso WiFi it a leading management software for PiSo WiFi vendo machine. This software can be used by any software across the globe. It is easy to install and easy to deploy.
If you are are not a technical person. Sill you can do the configuration in few clicks. You can use remote management tool to easily configure the server. Be it a bandwidth control or user management you can easily do it using ADOPISOFT.
If you are in Philippines and want to know more about machine Click here
How to pause piso wifi ?
In order to pause Piso wifi open your browser and type address 10.0.0.1 and go to admin panel > settings and other settings, you will find the way to pause the WiFi.
If you want to read another article on similar topic click here